Suites
Four elegant solutions inserted in a unique historical context.
The Suites are equipped with all the comforts to offer a quiet and exclusive stay.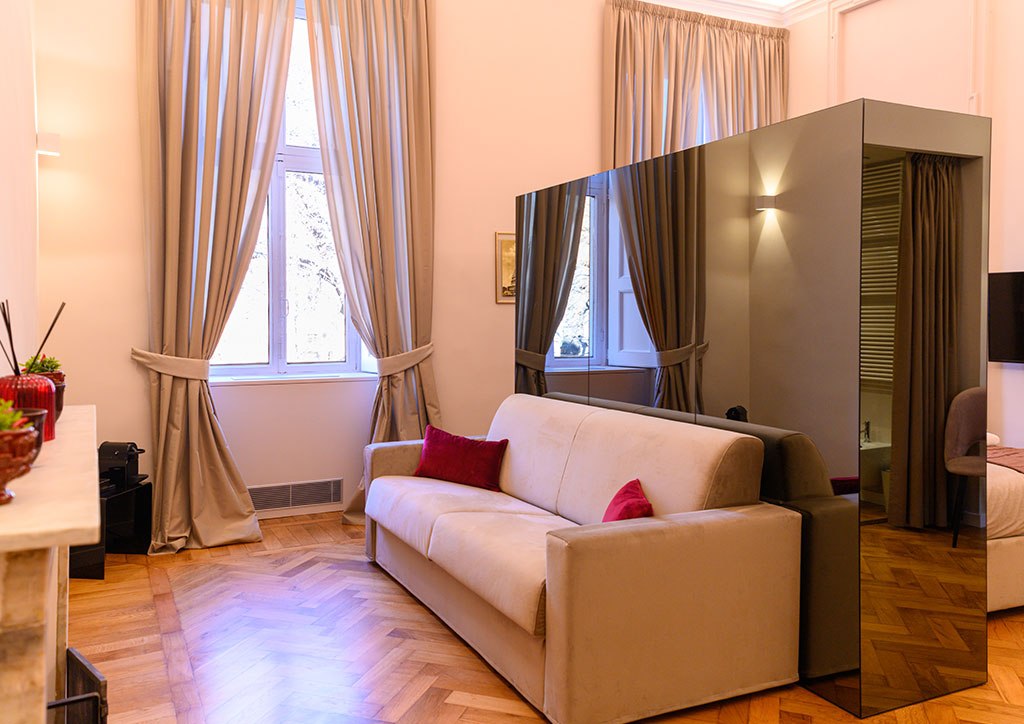 Royale suite
Up to 4 guests
Suited for families, couples or small groups of friends
This is our most spacious room. The mirrors, windows, antique chimney and floors make the suite unforgettable.
The windows face the Giardino dei Principi di Palazzo Cisterna, and create a luminous and peaceful ambiance.
The room, which measures 35 square meters, features a queen size bed, two closets and a large-sized, is modern bathroom surrounded by crystal walls. A pull-out sofa in front of the fireplace brings the room capacity up to four people.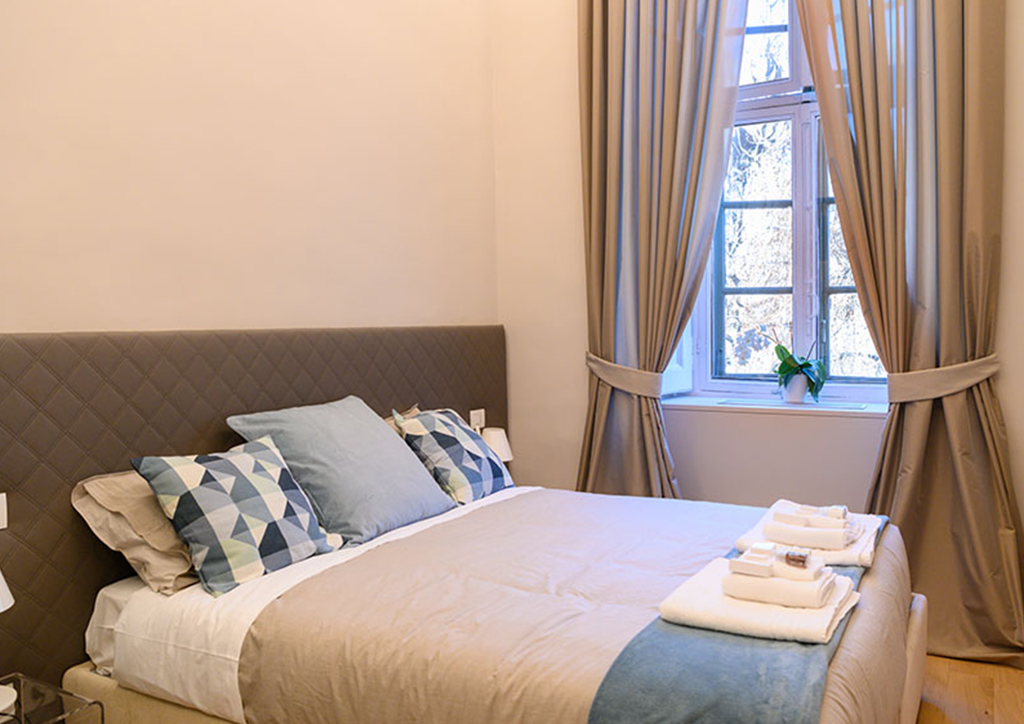 Petite suite
1-2 guests
Particularly suited for brief stays
The Petite Suite is a comfortable, quiet room facing the giardini dei principi di palazzo cisterna.
The room measures 16 sq. meters and offers a queen size bed, TV, closet and bathroom with crystal walls. This suite is versatile, as it can be used as a double room for couples or a single room for any two guests.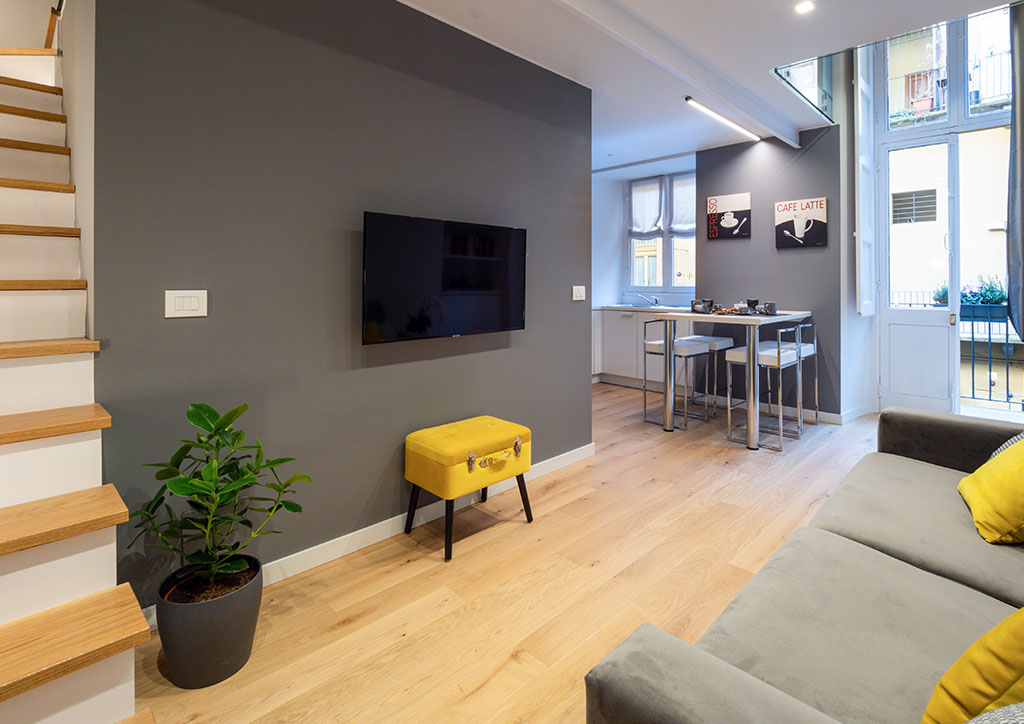 Cosy Suite
Up to 4 guests
Apartment for families or small groups of friends
The Cosy suite is out most modern accommodation, and is set on two different stories. The ground floor features a living room, small kitchen, pull out sofa, TV and bathroom, while on the upper level there is an ample bedroom with closet.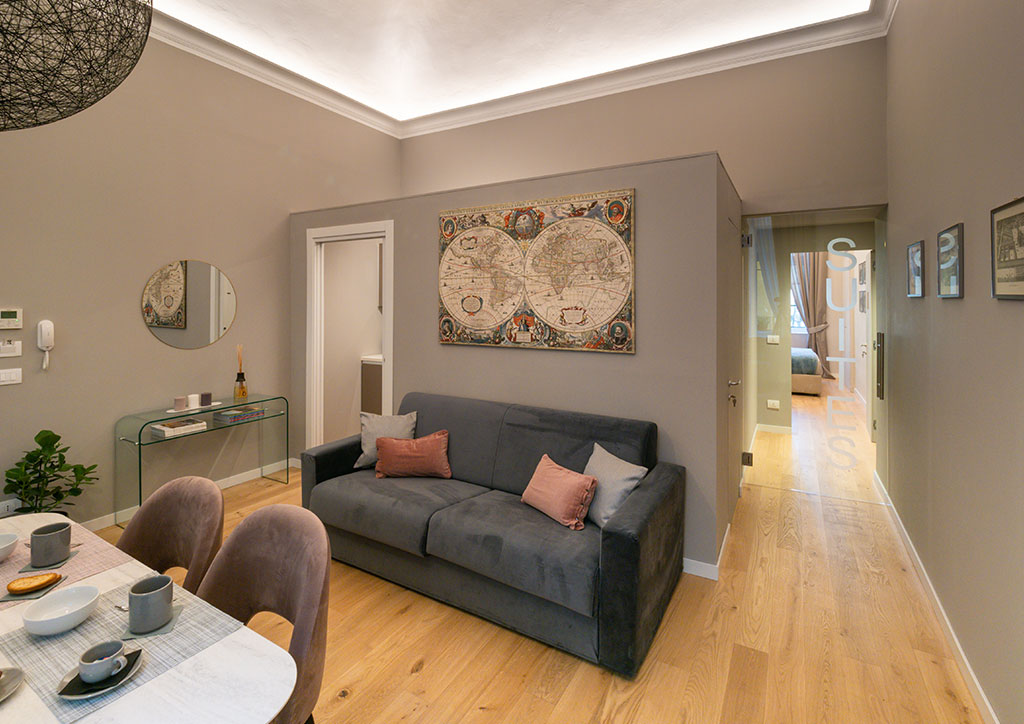 GRANDE ROYALE SUITE
Up to 8 guests
Independent apartment for families or bigger groups
This spacious apartment measures 85 sq. Meters and can fit up to 8 people. Its distinguishing feature is the fusion of the antique and refined style of the original accommodation together with the elegance and minimalism of our remodel.
This luxurious suite is particularly fit for longer stays with several people involved.